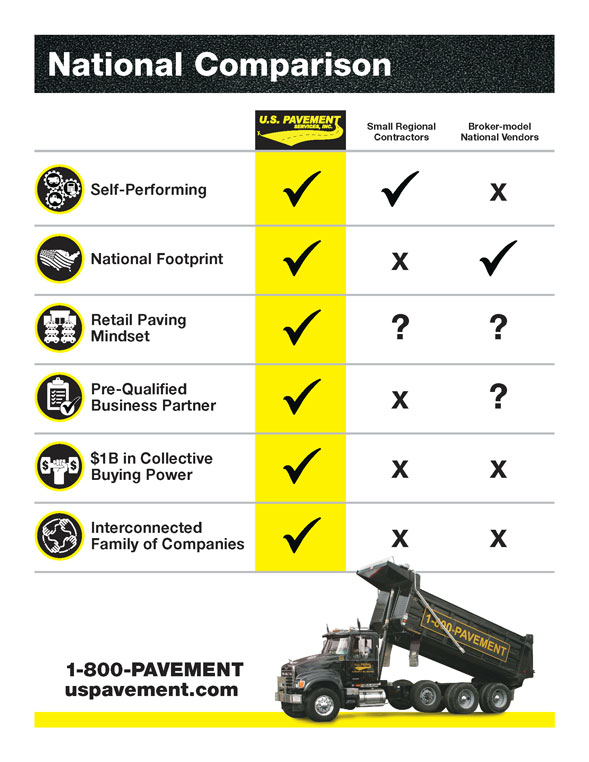 Spring is upon us and PRSM is around the corner. The interaction and partnerships that are built on PRSM show floors are invaluable and gives us the opportunity to learn more about your needs beyond just an RFP or spreadsheet.

National Coverage/Local Knowledge
U.S. Pavement Services self performs all scopes in New England. It's a clear and defining distinction from the broker model approach most national paving companies employ. We have a knowledge base and expertise that can only come from doing the work ourselves. Our self-performing crews and exclusive partners across the country are all trained on the "retail paving" concept. It is our standards that must be met long before they are assigned to your properties. In addition, we go well beyond "call center" project management with a team of PMs who visit sites in person and dedicated personnel in-house who are focused on successful outcomes for your project.