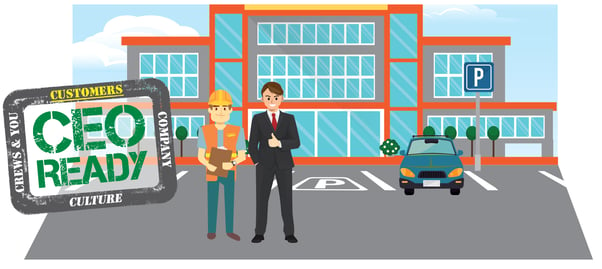 In our first installment of the CEO-Ready culture video series, we are chatting with Blake Kelly (USP Director of National Accounts) about what it means to service our customers by "balancing work boots and dress shoes."
How does a mobilized, well-trained, and professional member of our National Accounts team find this balance to properly partner with our crews and foreman on-site and professionally communicate with our customer's staff to execute the flawless job.
Check out this first installment in our video series! And next week, join us as we discuss what it means to be CEO-Ready from the perspective of a long-term Crew Leader here at U.S. Pavement!