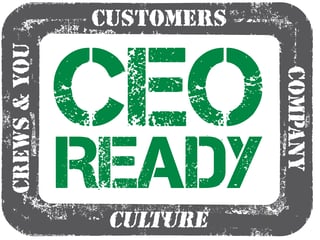 What does it mean to be CEO-Ready? If your Fortune 500 customer's CEO visited your work-site, would you be ready? Would he or she be satisfied with you and your project?
Since mid-2016, our National Project Management team has been intensely training around this concept, initially developed by Blake Kelly, our Director of National Accounts. But then we started to realize that it doesn't stop with our customer's CEO. What about our own CEO? A 35-year industry veteran, with an intense passion for perfect execution. Are we ready for a visit from Mike Musto? And then we realized that each of us is the CEO of our day in our own way. It's a culture of doing the right things when no one is looking. If we aren't owning every element of our tasks each day, and doing our jobs, we aren't truly CEO-Ready.
CEO-Ready: Customers. Being Ready for the CEO of the Nation's Leading Companies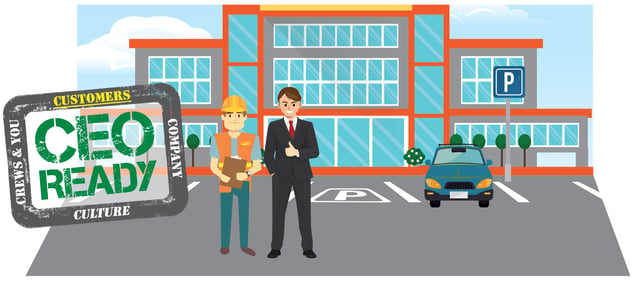 Working in Retail Paving means that we must bring our construction delivery to a busy, operational work site. Not just on retail sites, but on every job every day. We cannot allow our work to impede store operations and especially not impact sales. This mindset of proper performance with limited impact permeates everything we do.
But how do we define proper performance? It's really very simple: If the CEO, the ultimate decision-maker and representative of your customer, toured your property during or after the project delivery, would they be impressed or have notes of things to correct? Every element of your project execution – planning, coordination, communication, and delivery – all need to be viewed through the lens of working directly for the CEO. When you envision a scenario where the sign-off is coming from the corner office, the attention to detail and magnifying-glass viewpoint will come naturally.
CEO-Ready: Company. Being Ready for a Visit from our Founder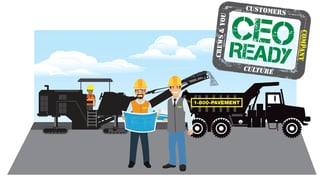 Everyone wants to impress the boss. In the case of U.S. Pavement our CEO, Mike Musto, is the founder and came up performing the work himself. He knows first-hand how jobs should be delivered and the level of quality you can only expect from an owner/operator.
From the front-line sales team to the office administration teams, the energy level, passion, and care that comes from working closely with your founder rubs off and results in an unparalleled feeling of responsibility to get every job right the first time. Each of us gives 110% every day because of the pride in knowing we are contributing to the U.S. Pavement growth story, started by Mike in 1985, with every job we deliver and every task we perform.
CEO-Ready: Crews & You. Being the CEO of your job.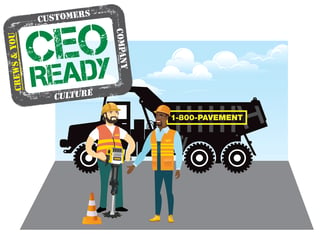 Ultimately, it takes each person thinking of their role as the CEO of their individual day. That founder's mentality – obsessing over every detail and truly putting your name on the finished product – is something we strive to instill at every level. If you think of your part in the organization as the CEO of your assignments, you inherently step your game up and realize that the buck stops with you.
The self-enforced accountability of being your own daily CEO means that you will portray a different level of responsibility and all your co-workers will realize everyone needs to operate at your level if they want to keep up. No matter your department or job title, when you elevate your game, those around you are forced to do the same. Then the new standard becomes your standard.
Each CEO-Ready element could stand on its own. But the full perspective of Customer, Company, Crews & You leads to a leadership mindset and a CEO-Ready culture. When everyone successfully does their job to this standard, the entire organization feeds on the momentum. Each person begins to trust one another, and the overall level of performance rises as a result. Do your job, right the first time, even when no one is looking.
It's a transformative process when a good contributor realizes the satisfaction with being able to step up their game. To look at a job in progress or a finished project done to the highest standard. To step back and say, "This is something I am proud of." It all starts with the recognition that our expectation needs to be the top-level endorsement, good enough for the boss, truly CEO-Ready.