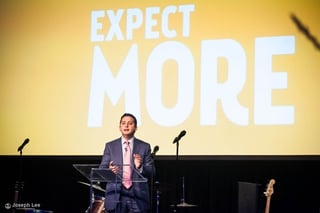 To introduce their comprehensive multi-million dollar Expect More Campaign, the theme of the West End House's annual fundraising night was suitably "Expect More." Setting new records, over $500,000 dollars was raised to benefit the young people supported by the West End House. The night began with tours of the West End House led by youth ambassadors, all of whom participate in the program on a regular basis. A spirited auction followed and the festive crowd was treated to two outstanding performances by West End House youth. John Berman, anchor of CNN Early Start was the emcee for the evening for the second consecutive year.
The event was led by West End House Presenting Sponsors, New Balance and Lewis Family Foundation, ensuring the event was a huge success. As one of fifteen Premier Partner Sponsors, U.S. Pavement Services' commitment to the West End House is just one way the company gives back to the communities it has served for over 30 years.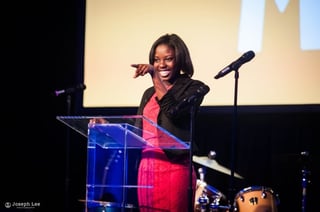 The West End House is one of Boston's most diverse youth development agencies. By providing life shaping programs to a wide variety of urban children, they work to ensure that the youth recognize their full potential and are prepared for future success as adults. The West End House continues to raise expectations. As an example, in years past the goal was simply striving for high school graduation or learning a craft or skill. Today West End House youth are being driven towards college degrees and mastery of skills, boasting a 98% graduation rate and over 130 alumni being actively coached in college persistence programs. Where once the goal was to provide packaged meals, this year 98,000 healthy, gourmet meals were produced and served on-site. The West End House continues to develop higher level programs while remaining true to the original ideas that were in place at its founding in 1906.
U.S. Pavement's Chief Operating Officer Andrew Musto also serves as the President of the Board of Directors at the West End House. Andrew knows the impact events like this make for the city's youth served by the West End House, saying "This annual celebration enables the West End House to help our young people become capable, confident, and mobilized leaders in the community while always striving to 'expect more.' Every element of the program is focused on changing the trajectory of the young people we serve." Andrew, now in his second term as President of the board of directors, has witnessed first-hand the positive effect expanded program offerings create. The West End House is now positioned for even greater expansion over the upcoming years in the facility, the programs, and in terms of financial stability.