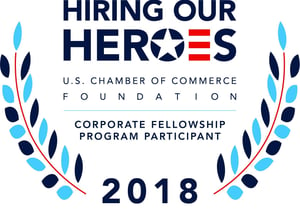 U.S. Pavement Services has hired U.S. Army 1st Lieutenant Michael Shaughnessy as a National Project Management Intern in the National Accounts division, through the U.S. Chamber of Commerce Foundation, Hiring Our Heroes. In sync with U.S. Pavement's longstanding dedication to hiring veterans through their Pledge to Hire Veterans, Hiring Our Heroes is another initiative helping to pave the way for companies nationwide to hire veterans.
Mike is responsible for conducting thorough and accurate site evaluations with scopes needed, phasing plans and property photos. The position is an on-site, customer facing role that requires clear and consistent communication with property managers, subcontractors and the U.S. Pavement team. "Everyone at U.S. Pavement has gone above and beyond to help to ease this transition for my family and me," Mike says. "I'm very excited for the opportunity to work for such a great company that really focuses on supporting veterans."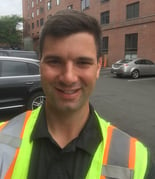 Hiring Our Heroes launched in March 2011 as a nationwide initiative to help veterans, transitioning service members, and military spouses find meaningful employment opportunities. In order to participate in the program, a company must have the ability to train fellows Monday through Wednesday in a management-level position, offer training in positions typically requiring a Bachelor's degree, are willing to interview fellows for management positions, and can commit to attending one networking session and graduation with each group of fellows.
The program's mission is to create a movement across America in hundreds of communities where veterans and military families return every day, which is right in line with the values at U.S. Pavement. "I'm proud to support our veterans in appreciation of the sacrifices that they have made for all Americans. They are already skilled, highly trained and disciplined," said U.S. Pavement Services CEO Mike Musto. "Any business would be lucky to hire a veteran into their company!"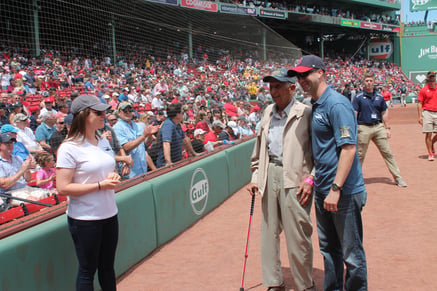 U.S. Pavement's entire culture understands the values and sacrifice the veterans take on every day, and The Pledge to Hire Veterans is the largest and most substantial charitable endeavor that the company engages in. They have adapted many standard operating procedures from the military into the company, and in addition to leading this initiative internally, they have rolled out the Pledge to Hire Veterans to all 215 contractors in the 800 PAVEMENT Network, encouraging them to hire veterans and shining light on the benefits veterans can bring to their organizations.