U.S. Pavement Services is fully equipped to help healthcare facilities nationwide manage the maintenance and repair of their parking lots.
Hospital and healthcare facility managers have a principal focus of patient safety and compliance with ADA, USAF and other requirements, on top of managing the daily operations of a health facility. With such a wide variety of functions within one facility, hospitals and healthcare facilities are some of the most complex buildings to manage.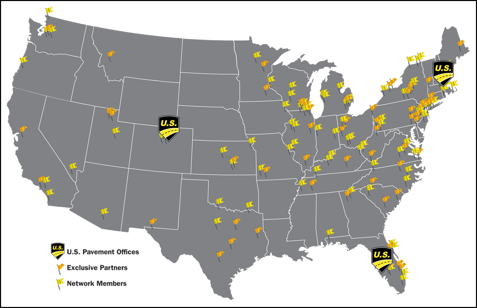 Parking lots and roadways must serve as a way for physicians, patients and staff members to safely enter and exit the building. In addition they are an important aspect of the facilities' value and appearance of the grounds as a whole.
U.S. Pavement's entire culture and organization is committed to "retail paving." With intimate knowledge of the coordination and execution efforts required, the company ensures all projects are done professionally and within standards of each property's long-term and short-term needs. U.S. Pavement recognizes the need to amplify efforts to improve their fundamentals in servicing health facilities.
What sets U.S. Pavement apart?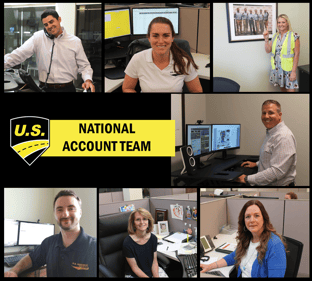 Provides a Local Feel on a National Scale
Self-performing operation in New England
Exclusive Partner Program vs. Typical Broker Model
Dedicated National Account and Project Management
Web-Based Portal for 24/7 access to project and evaluation updates
U.S. Pavement Services participates in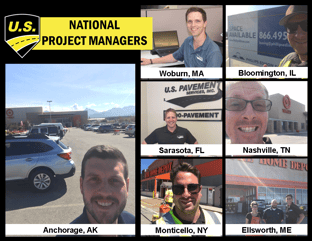 several industry association events and conferences serving as industry experts for parking lot and roadway maintenance. U.S. Pavement is proud to be aligned with some of the finest industry associations and professional partners in the construction marketplace. Our involvement extends to several committees to help in guiding the association's contribution to the industries we serve.
For a free budget analysis or site evaluation for your commercial office property, please click here or call 1-800-PAVEMENT today.