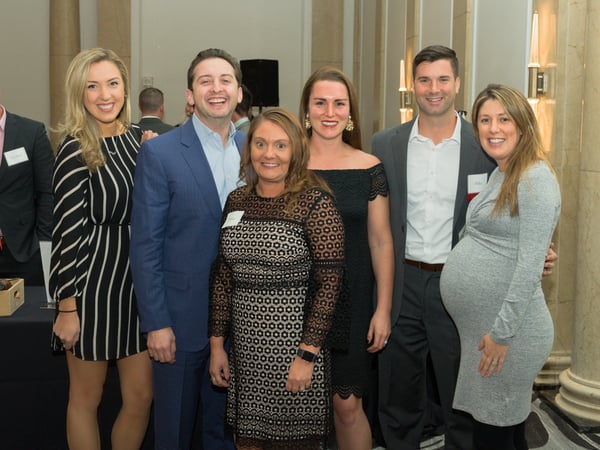 U.S. Pavement Services was recently awarded the Veterans Community Leadership Award by Volunteers of America, Massachusetts. Each year Volunteers of America, MA presents this award to a person or company, recognizing them for their meaningful contributions in the veteran community.
U.S. Pavement accepted this award at the 7
th
Annual Veterans Leadership Dinner on November 14, 2018. Each year, the event is a night dedicated to supporting veterans in crisis, with Volunteers of America, MA welcoming the community to join their mission of helping veterans and their families get back on their feet.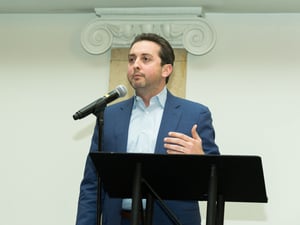 "It was an honor to accept this award on behalf of our CEO, Mike Musto, and our entire team. Supporting veterans, active service men and women, and their families is near and dear to us," U.S. Pavement COO Andrew Musto says. "The work Volunteers of America, MA does is critical. We are proud to partner with them and continue to support those whom sacrifice to keep our country safe and protect freedom around the world."
Volunteers of America, MA is a non-profit organization focusing its work on helping veterans move out of substance abuse and homelessness through comprehensive services. Serving over 3,000 individuals each year, including more than 650 veterans, Volunteers of America, MA is a trusted community provider, a passionate advocate for individuals struggling to get back on their feet, and a partner to other community organizations throughout Massachusetts. For over 100 years, Volunteers of America, MA has provided individualized treatment plans and vital social services to thousands of veterans, women, men and young people.
Led by CEO Mike Musto, U.S. Pavement's entire culture understands the values and sacrifice the veterans take on every day, with The Pledge to Hire Veterans being the largest and most substantial charitable endeavor the company engages in. They have adapted many standard operating procedures from the military into the company, and in addition to leading this initiative internally, they have rolled out the Pledge to Hire Veterans to all 215 contractors in the 800 PAVEMENT Network, encouraging them to hire veterans and shining light on the benefits veterans can bring to their organizations.