For the tenth consecutive year, U.S. Pavement Services has been ranked among the Top Contractors in the nation by the voice of the industry, Pavement Maintenance and Reconstruction Magazine.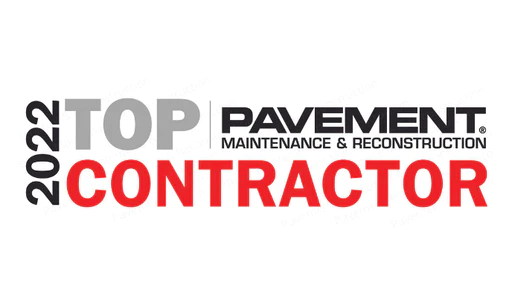 Each year the Top Contractor awards recognize the top contractors in four industry-specific categories: paving, sealcoating, striping, and pavement repair. This year, each category has recognized 50 contractors, and U.S. Pavement has been ranked in all four categories.
U.S. Pavement is built on the balance of in-house, self-performing crews since 1985 and the family of businesses that operate under our 800 PAVEMENT brands. U.S. Pavement's growth has been defined by their people and their commitment to redefining what it means to be a professional contractor.
About Pavement Maintenance & Reconstruction
Pavement Magazine is the leading magazine serving contractors in the paving and pavement maintenance industry. The publication is distributed to 18,500 contractors in the paving, sealcoating, pavement marking and repair segments. Pavement is part of the AC Business Media Construction Network, which reaches more than 240,000+ construction professionals.