For a record six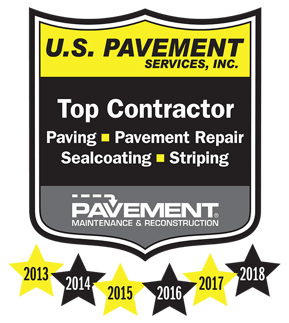 consecutive years, U.S. Pavement Services has been selected as a 2018 Top Contractor by Pavement Maintenance and Reconstruction Magazine. Each year Pavement Magazine releases an exclusive list of top-performing contractors within the Paving, Sealcoating, Striping, and Pavement Repair categories. U.S. Pavement was chosen as a top contractor in all four categories.
"Being recognized as a top contractor for the sixth consecutive year is a huge honor for my company," U.S. Pavement CEO Mike Musto says. "We take great pride in the work that we do each day and we always strive to exceed customer expectations. That's what sets us apart."
Top contractors are chosen based on 2017 gross sales volume, a breakdown of the work that generated those sales, and third-party verification of the sales total. This award directly reflects the hard work our entire team puts in each day to deliver any project at all levels of complexity.
"One of the most exciting things about this award is the continuity of success over the years," says U.S. Pavement COO Andrew Musto. "To have the voice of our industry, Pavement Magazine, uniquely recognize us for six straight years is a huge point of pride for our entire team."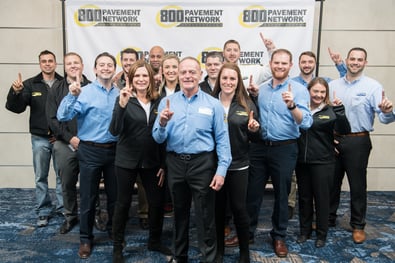 About Pavement Maintenance & Reconstruction
Pavement Magazine is the leading magazine serving contractors in the paving and pavement maintenance industry. The publication is distributed to 18,500 contractors in the paving, sealcoating, pavement marking and repair segments. Pavement is part of the AC Business Media Construction Network, which reaches more than 240,000+ construction professionals.