It was another beautiful day at Fenway Park for the 7th annual U.S. Pavement Services' Pledge to Hire Veterans Red Sox game. Being the largest event yet, on May 11th, U.S. Pavement hosted a total of 406 people at the park, with over 300 veterans and their families, and over 100 employees from U.S. Pavement in attendance.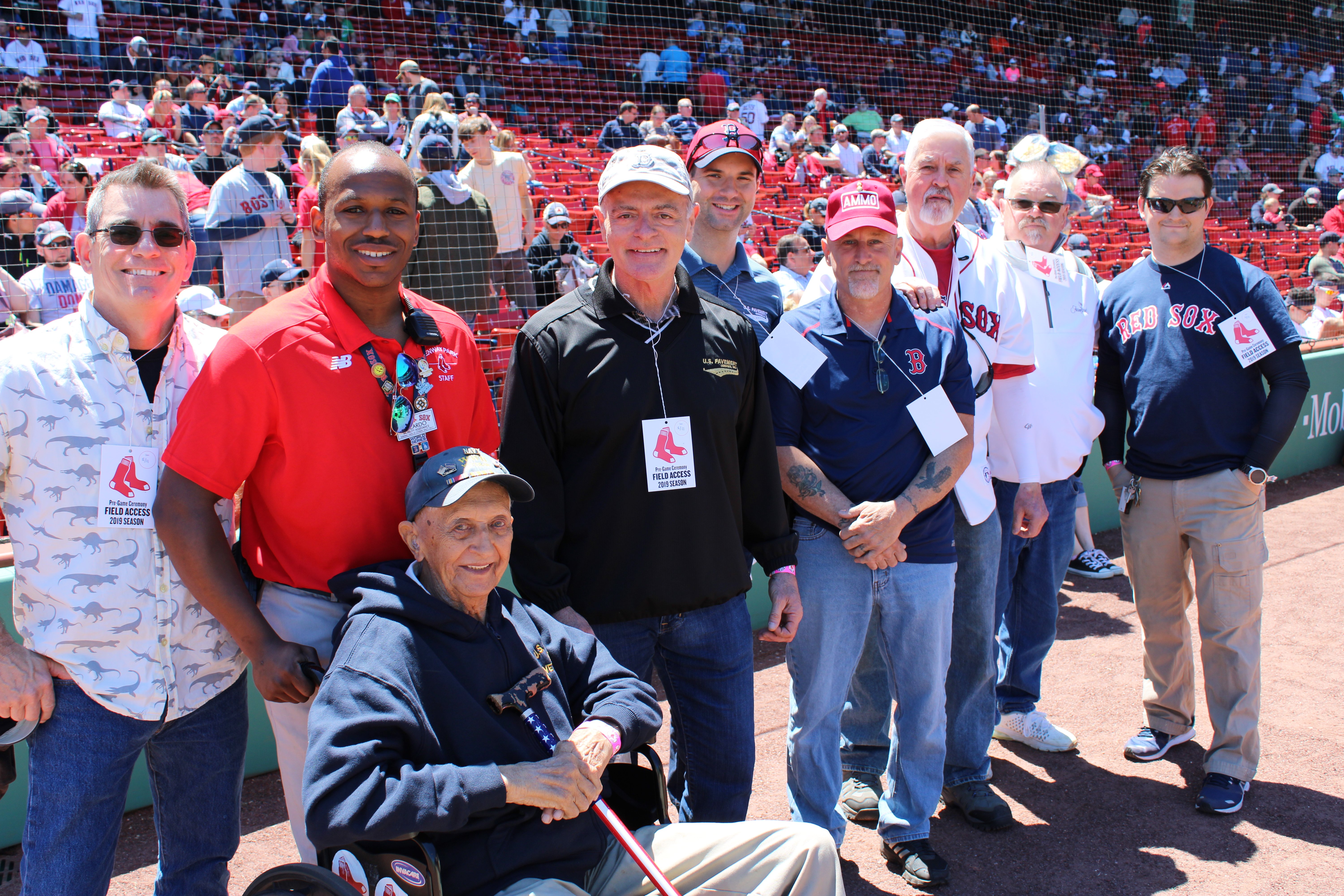 The morning began with a walking tour of the park giving attendees a behind the scenes look of "America's Most Beloved Ballpark," before the Red Sox faced the Seattle Mariners in the afternoon. The annual event, to honor military veterans and raise awareness for the Pledge to Hire Veterans initiative, is just one way U.S. Pavement gives back to those who sacrifice so much for our country and freedom.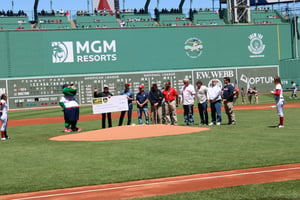 During the pregame ceremony, U.S. Pavement CEO Mike Musto presented a check of $5,000 on behalf of the Pledge to Hire Veterans Initiative to Former U.S. Army Captain, Michael Shaughnessy, U.S. Airforce Technical Sergeant Phil Ballachino Munitions Systems Specialist, WWII Navy Veteran, George Mello, Vietnam veteran and current D.A.V. Treasurer, Charles Culhane, veteran of Army Reserves and Salem Veterans Council Service Officer, Kim Emerling, and veteran of the Vietnam War and Woburn Veterans Services Officer, Larry Guiseppe.
The ceremonial first pitch was thrown out by Electronics Technician Petty Officer First Class, Alan Coddens, and the National Anthem was sung by Massachusetts native, Dale Desmarais. In addition, Mike and U.S. Pavement were recognized by the Boston Red Sox as the "Leader of the Pack" for the day – an award presented to someone for bringing over 100 guests to Fenway Park on game day.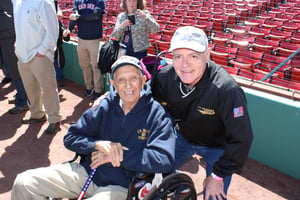 Mike Musto and U.S. Pavement started the Pledge to Hire Veterans in 2013 as an initiative to give back to the veteran community and pave the way for companies nationwide to hire veterans, providing them opportunity and advancement here at home. Since 2013, U.S. Pavement has hosted over 2,000 veterans and their families at Fenway Park, donated over 600 Christmas trees and over 1,200 turkeys to veterans and first responders during the holiday season, and has spent nearly $8M more on American-made products versus their foreign-made counterparts.
Community involvement is a core value at U.S. Pavement Services and The Pledge to Hire Veterans is the largest and most substantial charitable endeavor that the company engages in. In addition to leading this initiative internally at U.S. Pavement, the company has rolled out the Pledge to Hire Veterans to all 215 contractors in their Network, encouraging them to hire veterans and shining light on the benefits veterans can bring to their organizations.