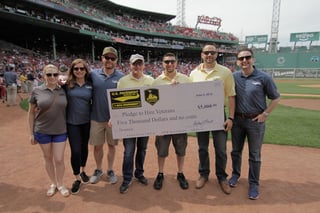 On Saturday, June 4th, for the fourth consecutive year, U.S. Pavement Services, Inc. hosted over 300 veterans and their families at a Boston Red Sox game to honor military veterans and raise awareness for the Pledge to Hire Veterans initiative. When U.S. Pavement Services CEO, Mike Musto established the initiative in 2014, it was a way to give to back to those who have given so much. Giving back is a core value of the company but for Mike it's personal. "They need our help but we also need their help too. Companies can benefit from not only the skills veterans have but the leadership they display on the job." Mike also encourages CEOs and hiring managers nationwide to participate in the Pledge. "If we all made it a point to encourage veterans to apply and used veteran organizations along with traditional ways to identify candidates, it would start to reverse the trend of higher unemployment rates among veterans."
To start the day on Saturday, the veterans and their families were given the opportunity to tour Fenway Park and see the players warm up. Later, Mike Musto, Eric Pisani, Director of Procurement, and Chris Palmerino, CDL Driver Supervisor, presented a $5,000 check on behalf of the "Pledge to Hire Veterans" initiative to Kim F. Emerling, Director of Veteran Services for the city of Salem, MA. A stirring rendition of the National Anthem was sung by Woburn City Councilwoman, Joanne Campbell. This year, Air Force and Operation Iraqi Freedom veteran, Amber Nonnamaker threw out the ceremonial first pitch prior to the start of the game, a perfect strike!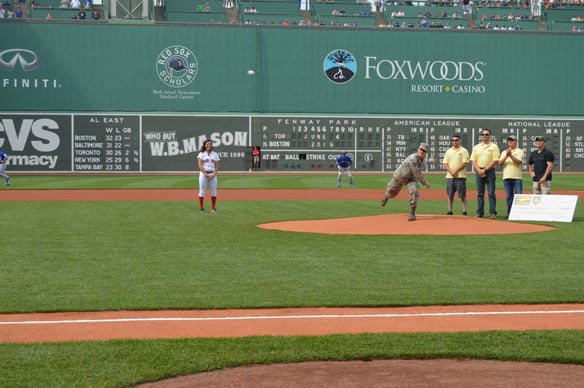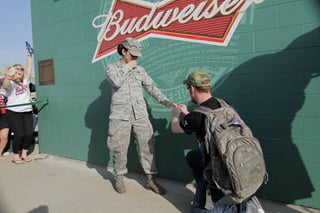 As if Staff Sgt. Nonnamaker did not experience enough excitement from throwing out the first pitch, in the fourth inning her longtime boyfriend, Army and Afghanistan veteran Steve Bohn, proposed to her on the big screen for everyone at the game to see. Steve got down on one knee and Amber said yes. A live interview on NESN.com followed and Amber and Steve shared their excitement about the proposal and talked about their time on active duty. Steve was in the Army until he was injured by a suicide bomber in a dump truck packed with 2,000 pounds of explosives. He suffered severe spinal injuries as well as other internal injuries. Amber spent 6 years as an intelligence analyst with the Rhode Island Air National Guard unit where she was deployed for 6 months to Joint Base Balad, Iraq. Amber is currently now a C-130 crew chief with the 103d CT Air National Guard unit at Bradley International Airport.
In all of the excitement of the tour of Fenway Park, the pre-game ceremonies, the proposal and live interview for the web and TV, the true meaning of the day was not forgotten. When our nation's servicemen and women return home from active duty, finding employment is one of the first major challenges they face as they readjust to life as a civilian. Transitioning back into life at home is one thing, but restarting or starting a career is quite another. Without any support, a veteran's mission to find a job can be a daunting task. For hiring managers the challenge is translating military experience into applicable professional roles. The U.S. Bureau of Labor statistics consistently show that unemployment rates are significantly higher among veterans than that of civilians. Considering there are 2.2 million veterans from Iraq and Afghanistan alone, the impact is big. Military veterans are among the most disciplined, highly trained but least utilized segments of the work force.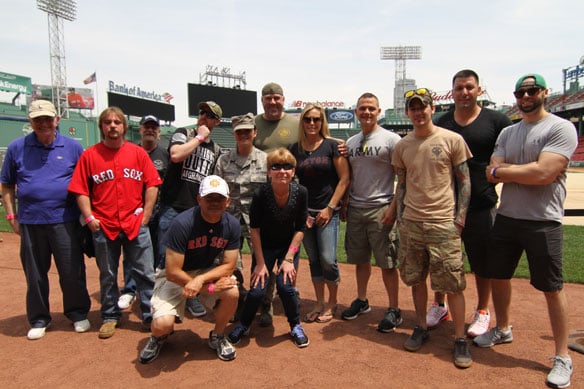 Community involvement is a core value at U.S. Pavement Services and along with the Pledge supporting military veterans and their families, the company has committed to purchasing Made in America goods and services whenever possible, spending $4 million dollars more to date honoring this initiative.