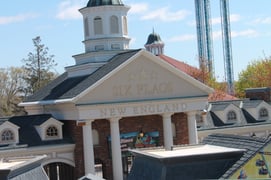 Six Flags New England has always been a family fun summertime staple of the area before Coronavirus struck. After a year of wear and tear from the weather but no patrons, they had U.S. Pavement Services onsite to get the park ready for the returning public this summer.
First, our crews crack-filled the entire park. It took me a little bit to find them on the other end from where I started into the belly of the beast looking like a bright yellow beat reporter. I entered through the DC Villains Exhibit and after escaping those and taking a hard turn at the Velociraptors, I managed to get some shots of our crew in action: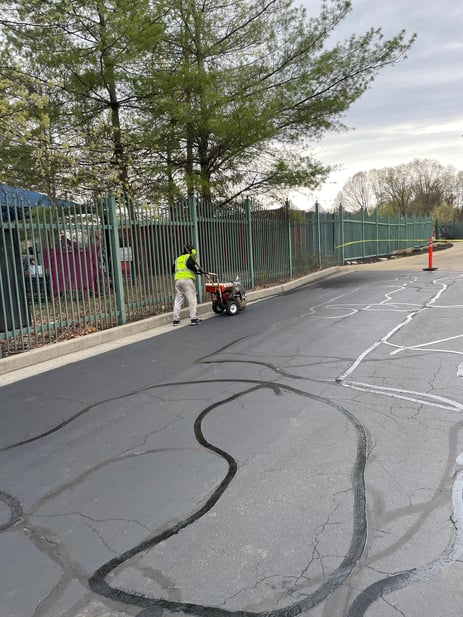 After we cracksealed all the cracks in the pavement that were 1/4" to 1" wide, the focus was to sealcoat the asphalt inside the park. We applied two (2) coats of our coal tar based sealcoat to all asphalt areas. We want the returning guests to see the park as good as new when they visit in 2021!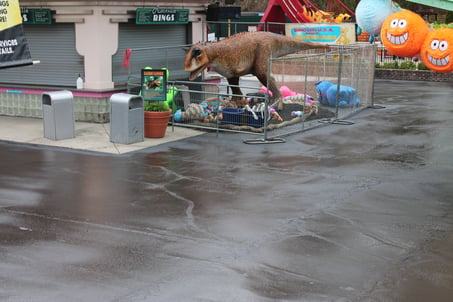 Check out this video of the project!