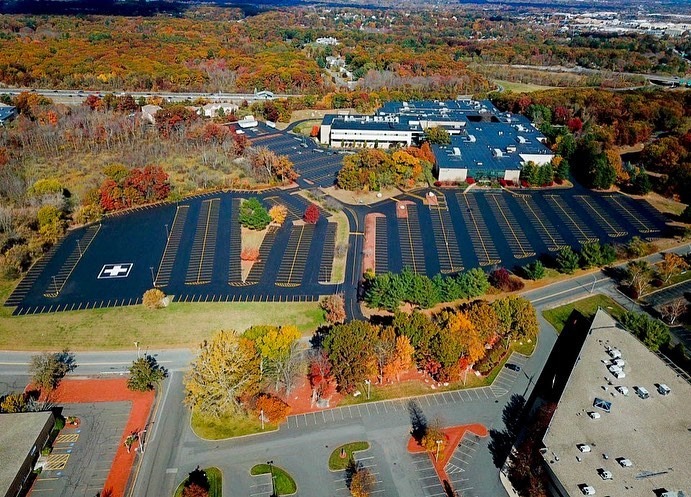 U.S. Pavement services completed a very large sealcoat and stripe project for our long-time client Analogic Corporation in Peabody, MA. We have been serving Analogic Corporation for over 30 years and have sealcoated their property every year since the late 1980s. We have also been plowing the site over past 20 winters.
This intricate project consisted of over 14,000 gallons of sealcoat installed across 750,000 Sq ft. along with restriping over 1,200 parking stalls. With 15 crew members on site along with 6 trucks, 2 drop tankers, the entire project was completed over one weekend and was opened back up to employees the following Monday morning. We also addressed the paving repairs and crack sealing issues prior to sealcoating the parking lot.
U.S. Pavement Services prides itself to complete these large projects in a short period of time and to provide our clients with the most effective and efficient pavement solution. We cherish these long-standing relationships with our clients and feel grateful for the opportunity to serve them for years to come!
Here is a testimonial from Tony Moschella, who is the Facilities Director at Analogic Corporation and has been working with us for over 30 years.