U.S. Pavement Honored for "Thank You Staples" Video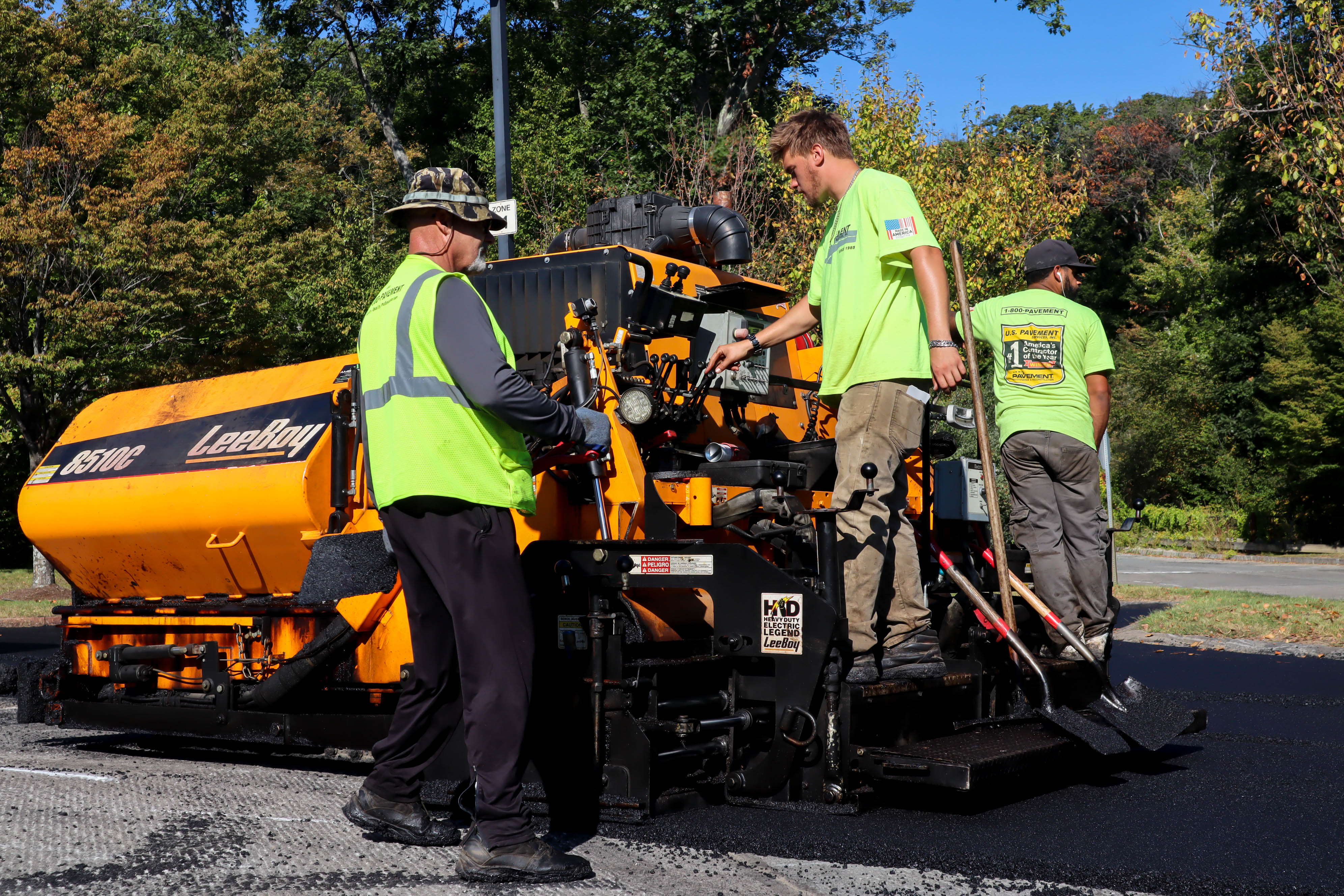 When a 30-year client asks you to bid a 300,000-sq.-ft. mill-and-pave job at their corporate headquarters, that might be the ideal time to produce a high-quality video – both to thank the customer and to showcase your work to other high-profile clients.
That's exactly what U.S. Pavement Services, Woburn, MA, thought when Staples, Framingham, MA, approached them last year. The resulting marketing video was voted Pavement's "Best Marketing Video" for 2020 by 39% of online voters.
While U.S. Pavement regularly shoots and posts videos of jobs and the services it provides, the Staples video was the brainchild of Katty Swarup, who had only been on the job a week or so before the Staples project started.
"The idea was to show the entire process from start to finish and to highlight one of our longest-term customers," Swarup says. "Staples is a retailer we've worked with for a long time and one of the goals was to highlight our relationship with this retailer."
Titled "Thank You Staples," the 2:31 video picks up after the milling has been completed, kicking off with beauty shots of the Staples location before moving quickly to show the rugged U.S. Pavement trucks, uniformed workers and teamwork on the job. Hot mix is dumped from the truck into the hopper, flows easily from the hopper to the screed and even beneath the screed onto the milled surface. Roller and plate compaction are covered as are use of skid steers to move and place mix, handwork and even an operator turning one of the screws before the camera pans the striped parking lot for the "after" view.
"It's a story piece," says Jamie Hunt, director of administration at U.S. Pavement. "We wanted to tell the story of the entire project and how lots of things happen to get to that final place where everyone gets to come to work and park in a beautiful new parking lot. The video tells how that happens."
U.S. Pavement employs 150 at its two locations – Woburn, MA, headquarters and its national office in Sarasota, FL. The company self-performs work throughout New England as U.S. Pavement and works throughout the country for the 800 Pavement Network. David Musto, executive vice president, says U.S. Pavement is a full-service contractor offering everything from drainage upgrades and milling to striping, sealcoating, paving and cracksealing. Musto says the contractor generates 75% of its revenue from paving and 25% from sealcoating (other work is folded into those categories). He says the company performs an almost equal number of paving and sealcoating jobs for commercial, multi-family and public agency customers.
The job, which was divided into three phases, was nothing unusual for U.S. Pavement, Woburn, MA. It required milling 1 ½ in., tacking the surface, then placing and compacting 4,000 ton of 1 ½ in. thick hot mix and striping. The video was of a 162,000-sq.-ft. section that included speed bumps, stamped asphalt and striping crosswalks.
Robert Pappalardo, U.S. Pavement vice president of business development, says the contractor works with Staples locations nationwide, so there's a strong relationship between the two companies. He says, that being able to work on such a high-profile job a half hour from U.S. Pavement's headquarters was something they felt they should take advantage of for marketing.
"It was a large property and a branded property that people can relate to," Pappalardo says. "People know Staples here, so it really hits home in New England."
"Staples is a recognized household name, and with their headquarters 23 miles from our headquarters, it was a perfect opportunity for a large-scale project and to be able to highlight a local job," Hunt says.
Swarup did the filming using a hand-held camera that was sometimes mounted on a tripod. He took still shots as well, spending almost five hours on the job getting all the shots and angles he wanted, then returning to the property once the job was completed for the finished views. Once back in the office, he edited and added music to the video, completing it in less than four hours.
"We're always trying to stay ahead of the game with our material and footage," Pappalardo says. "We started a few years ago creating scope videos for all the services we perform to highlight what we do so our customers can really visualize what it is we do and how we do it."
Swarup says, Staples was aware that we were nominated for this award. "We reached out to the official Staples Instagram to show them the video and they not only approved it but also supported us by voting for the video", Swarup says.
In addition to posting the video to the Project Profile section of their website, U.S. Pavement made sure the video was on YouTube, Facebook, Instagram and they sent it out (and will continue to send it out) to prospective customers.
"It's hard to figure what the actual return on investment is, but we can tell you that it's being viewed, and customers have mentioned it to us," Pappalardo says.
But this isn't the only video the contractor will make.
"For the long-term, you have to constantly refresh yourself and come up with new ideas. You can't have a static environment; you must refresh the script."
View the video at https://www.youtube.com/watch?v=3lsKcaaiNqI